Who We Are

An extension of the Alpha Village outreach movement in Cleveland; a collection of groups, churches and ministries working together to serve our region.
What We Need
Help us collect coats for students and families in need, in and around the Ohio City area.
Collecting new and gently coats, hats, gloves, scarves and boots in all sizes. The collection deadline is Sunday, November 11th.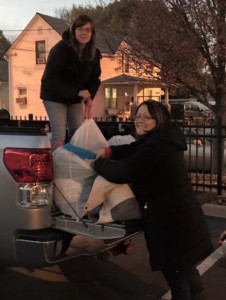 Drop off coats at any of our Collection Points:
Saint Ambrose Catholic Parish
929 Pearl Rd., Brunswick, OH
HealthMarkets Insurance – Roni Bell
1039 Pearl Rd. Brunswick, OH
All Saints of Saint John Vianney School
28702 Euclid Ave. Wickliffe, OH
Unity Catholic Federal Credit Union locations:
Brunswick
1500 Pearl Rd. Brunswick, OH
Parma
5839 Ridge Rd. Parma, OH
Lakewood
16212A Madison Ave. Lakewood, OH
Cleveland
4682 State Rd. Cleveland, OH
Get Involved!
If you'd like to learn more and get involved, contact us today: email Catherine@TheFEST.us